Business Recycling in Oregon & Washington
You don't have to be a large manufacturer, construction company or demolition contractor to benefit from our recycling services. Any business or organization with scrap metal can recycle it for money: farms, thrift stores, school districts and more.
R.S. Davis Recycling has commercial customers throughout Oregon and Washington. Our clean, professional facilities pay top dollar for many kinds of scrap metal including steel, aluminum, copper, stainless steel, brass and tin.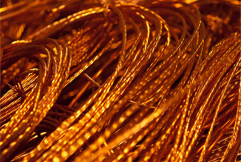 Our business recycling services include:
Drop Boxes
Portable Baling
Self-Loading Truck with grapple/magnet
Flatbed Hauling and End-Dump Service
We pride ourselves on exceptional customer care, offering same day and next-day service for drop box delivery, and a 24-hour turnaround when customers call in a scrap pick-up.